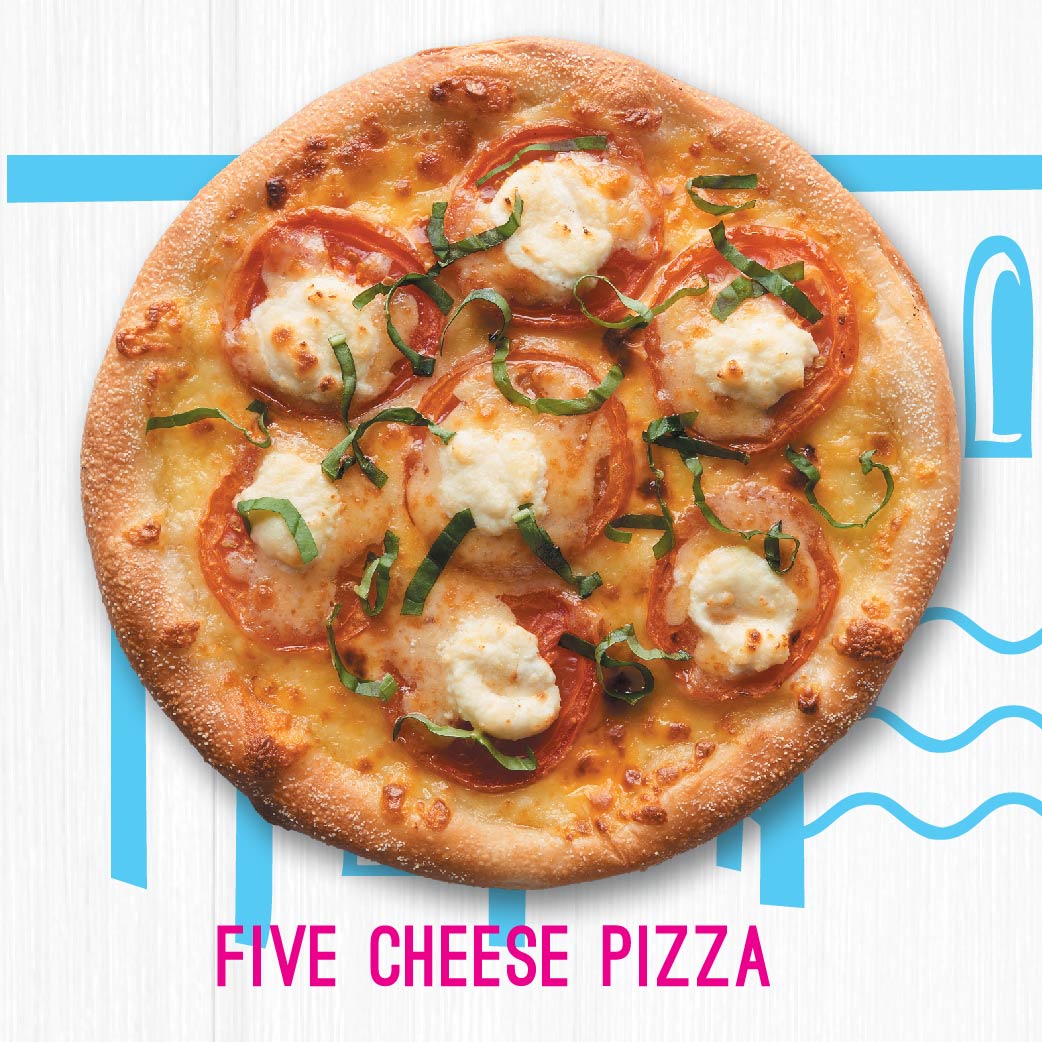 8″ Thin Crust | RM 23.50
Definitely a pizza for cheese lovers! There's cheddar cheese, cream cheese, mozzarella, parmesan and coloured cheddar. Topped with tomato slices and fresh sweet basil.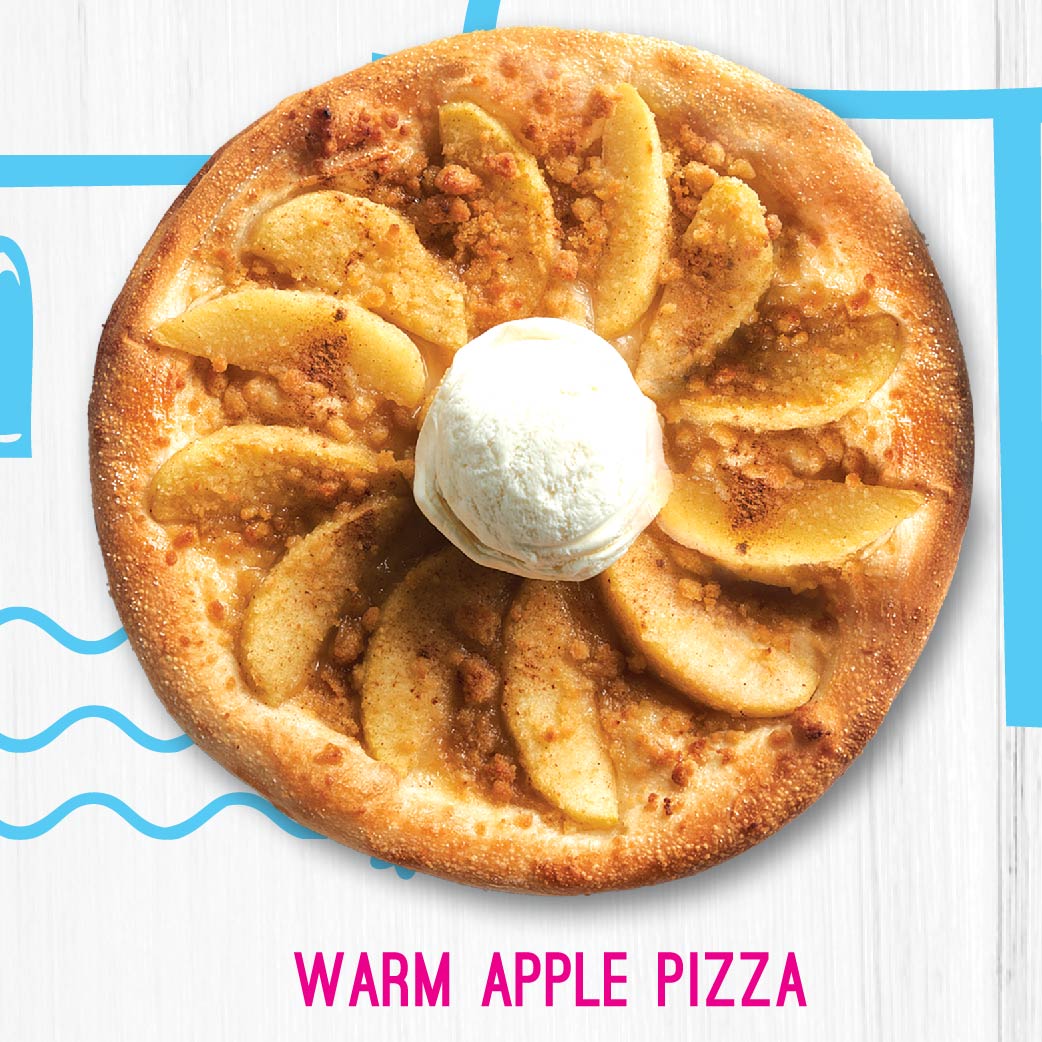 8″ Thin Crust | RM 18.90
A perfect match between warm & cold. Crunchy apple slices cooked with vanilla, lemon, and caramel plus a dash of cinnamon powder. Served with a yummy scoop of ice cream.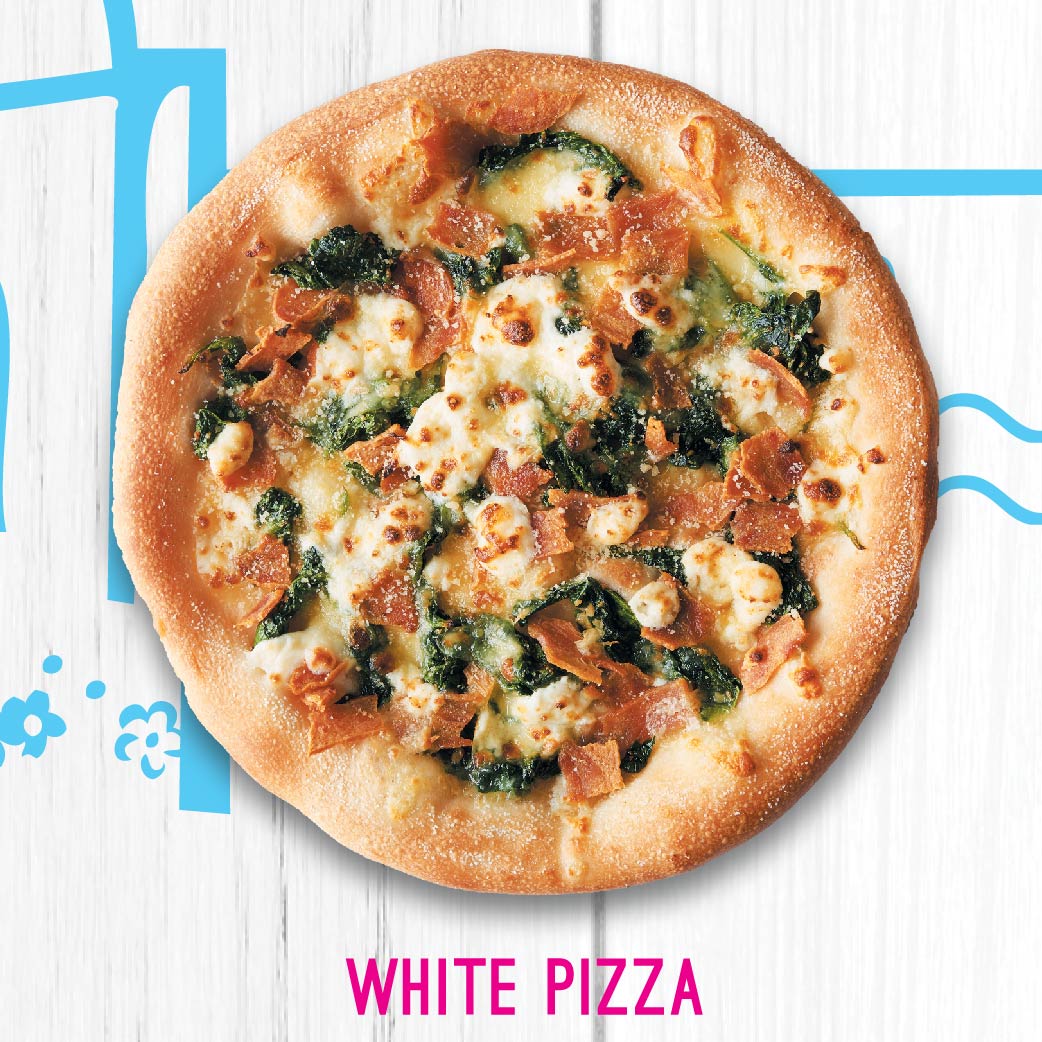 8″ Thin Crust | RM 23.50
Simple yet tasty. Freshly topped with spinach, crispy chicken strips, cream cheese, garlic and olive oil.