A World of New Benefits Awaits…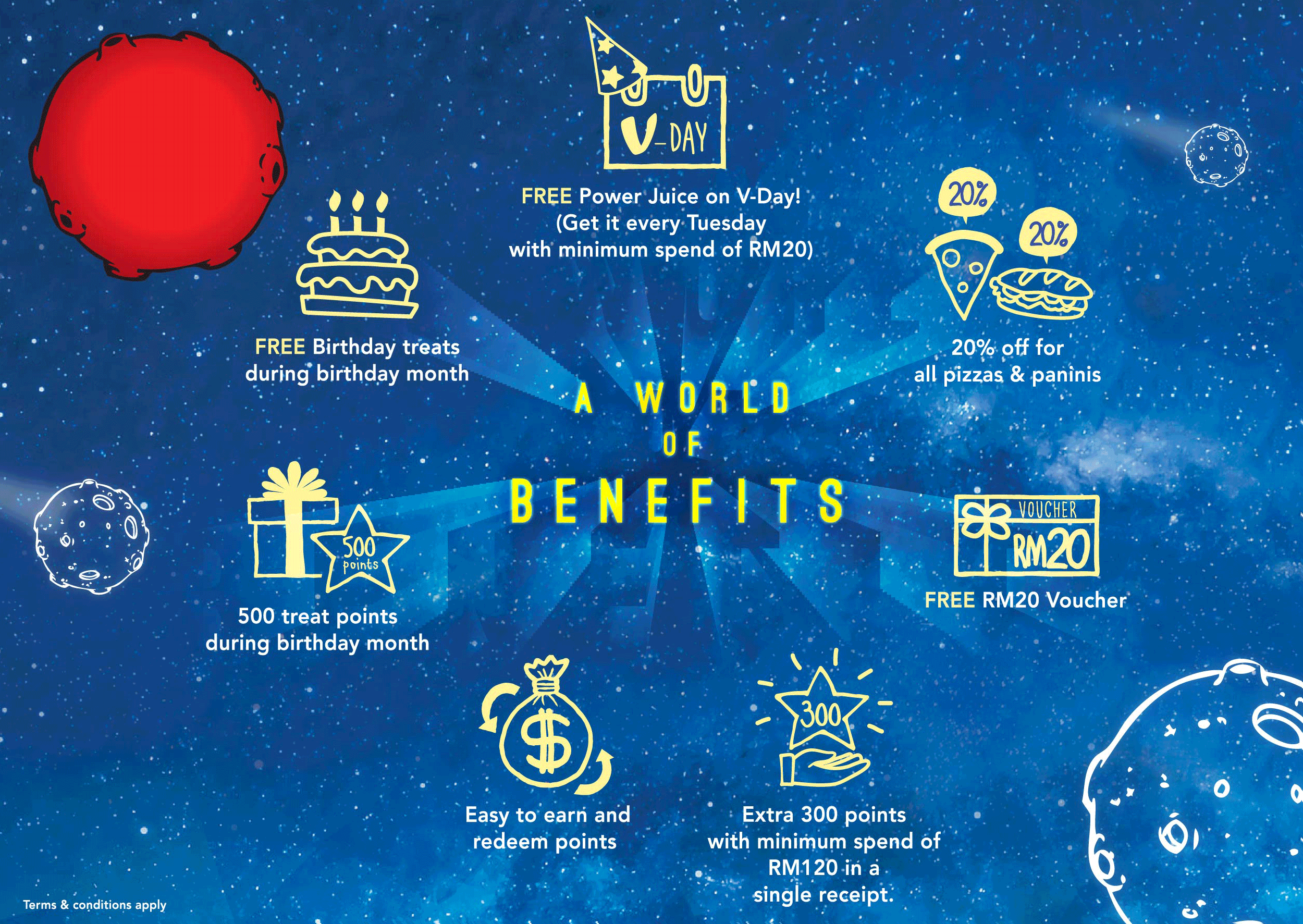 ‌Introducing the Vivo® Club Card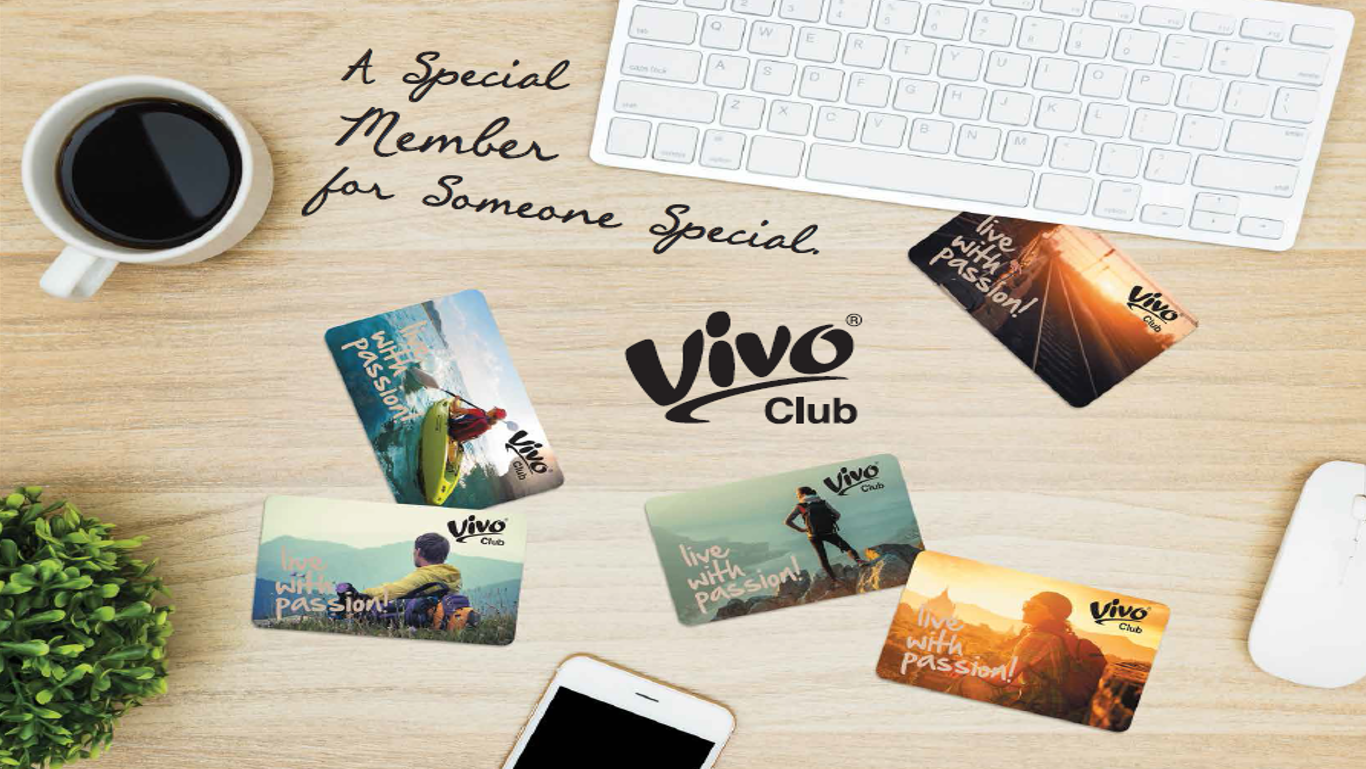 Let's live with passion with our brand new Vivo Club Card design!
Be a member today and enjoy exclusive rewards!
• 1 Ice Glacier as WELCOME TREAT for YOU that's worth RM16.90 upon registration.
• COMPLIMENTARY 1 slice of BIRTHDAY CAKE during your special month!
• Have fun with 20% OFF from any 11″  &  14″ pizza at our outlets nationwide!
• FREE 1 VIVO-licious product with a minimum spend of RM100 in a single receipt!
• SPLENDID offer during our VIVO-licious MEMBER'S DAY!
• Eat, Eat and Eat! To collect points from your purchase and redeem CASH REBATES and many more!