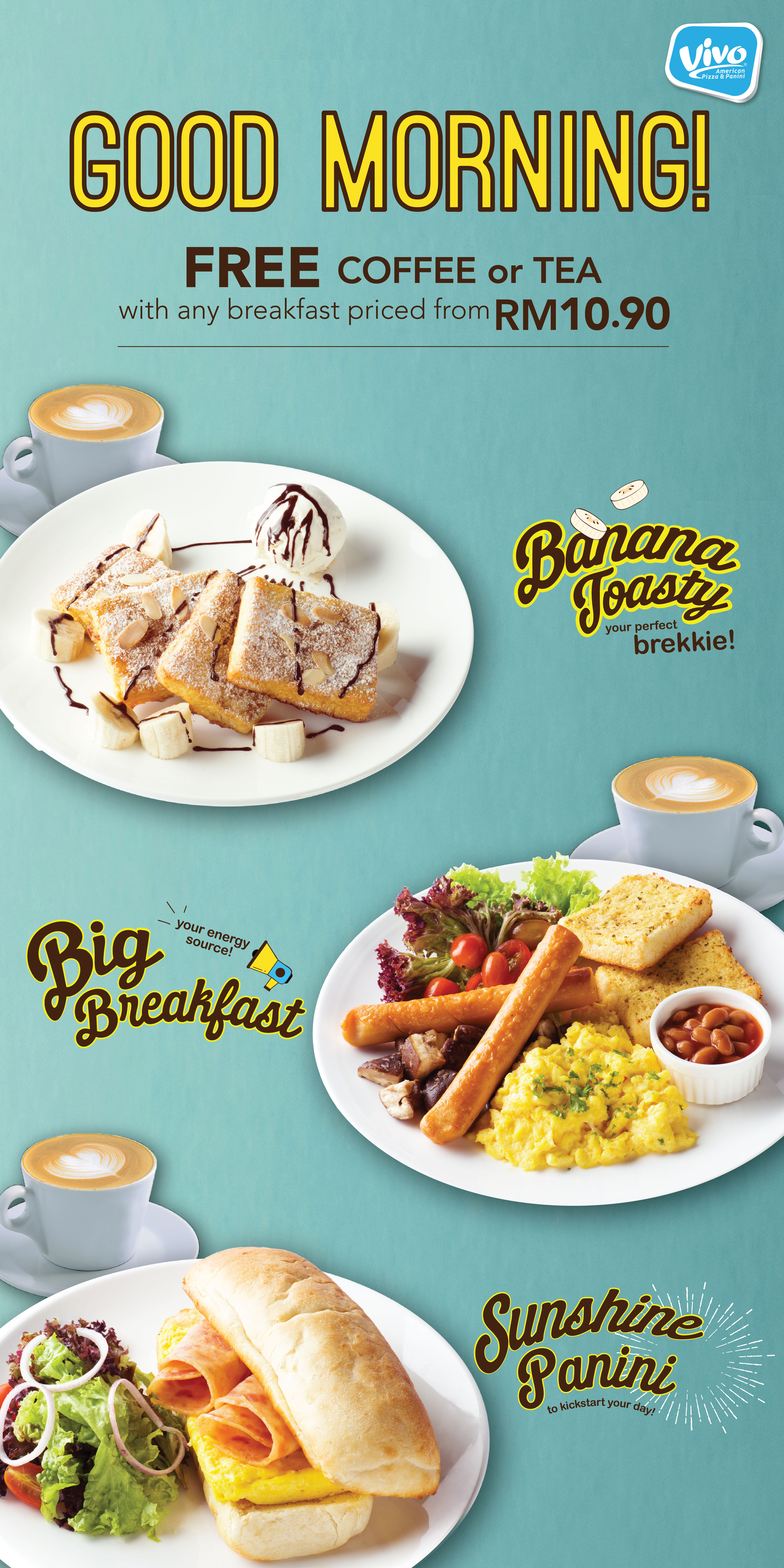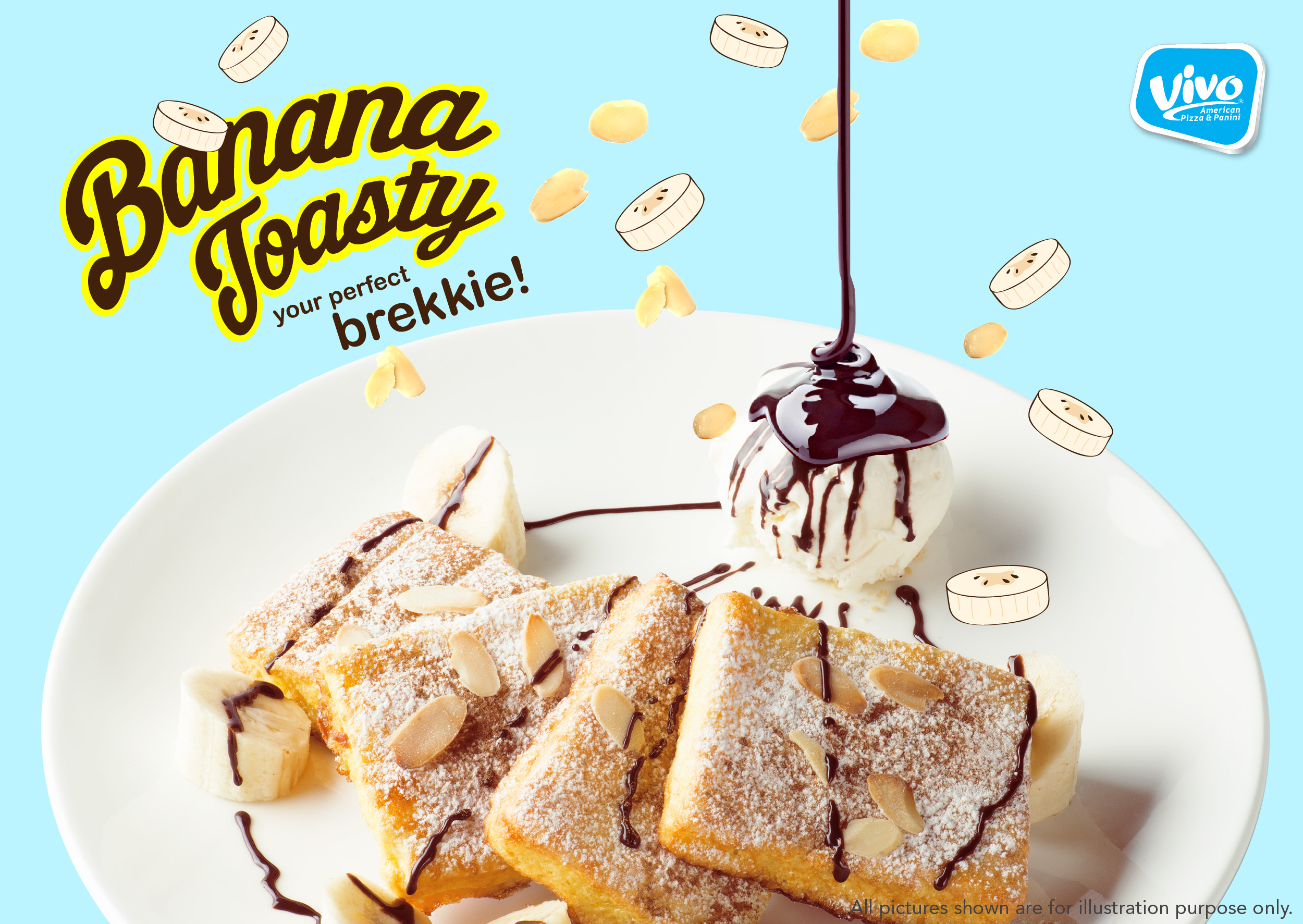 Banana Toasty 
Fluffy toasts surrounded by banana slices,
drizzled with thick chocolate sauce,
topped with a scoop of vanilla ice-cream,
sprinkled with almond flakes!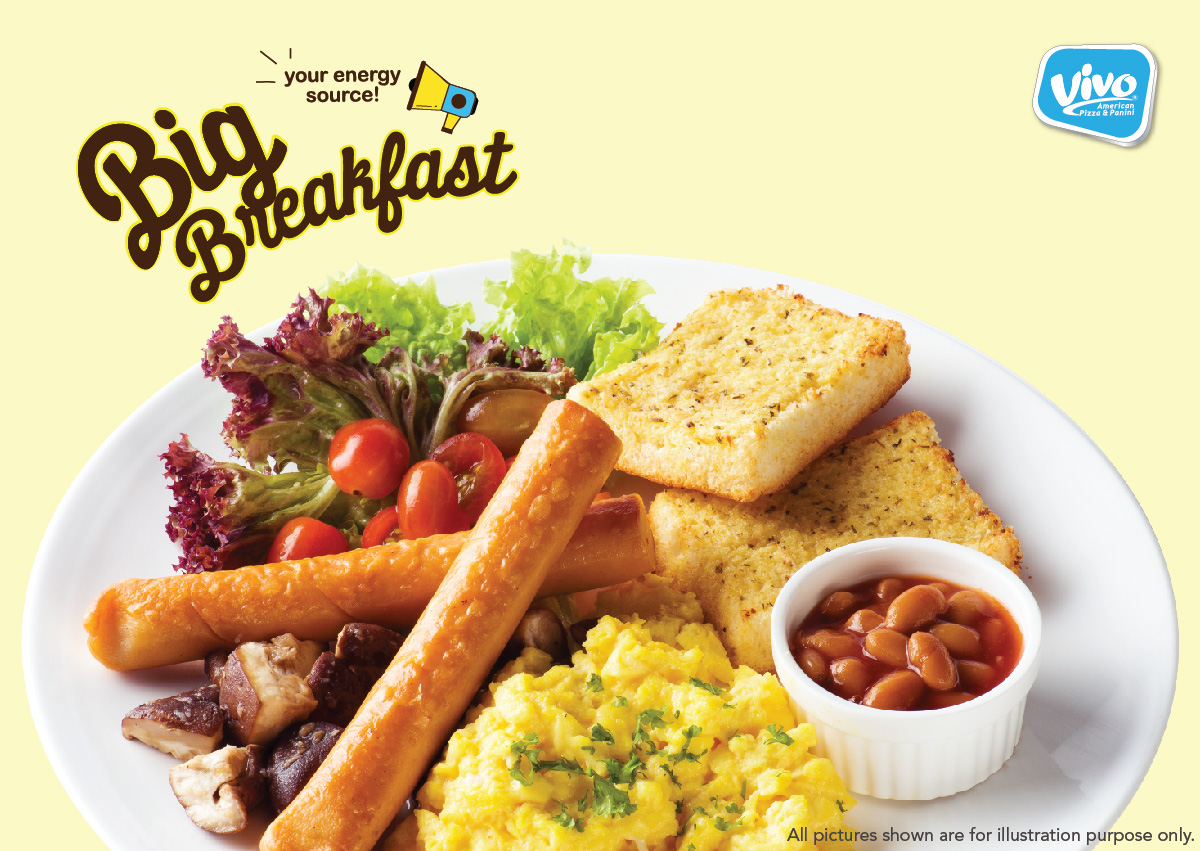 Big Breakfast 
A full plate that loaded with fresh scrambled eggs,
homemade garlic bread, grilled savoury sausages, 
sautéed shiitake mushrooms, baked beans and salad on the side.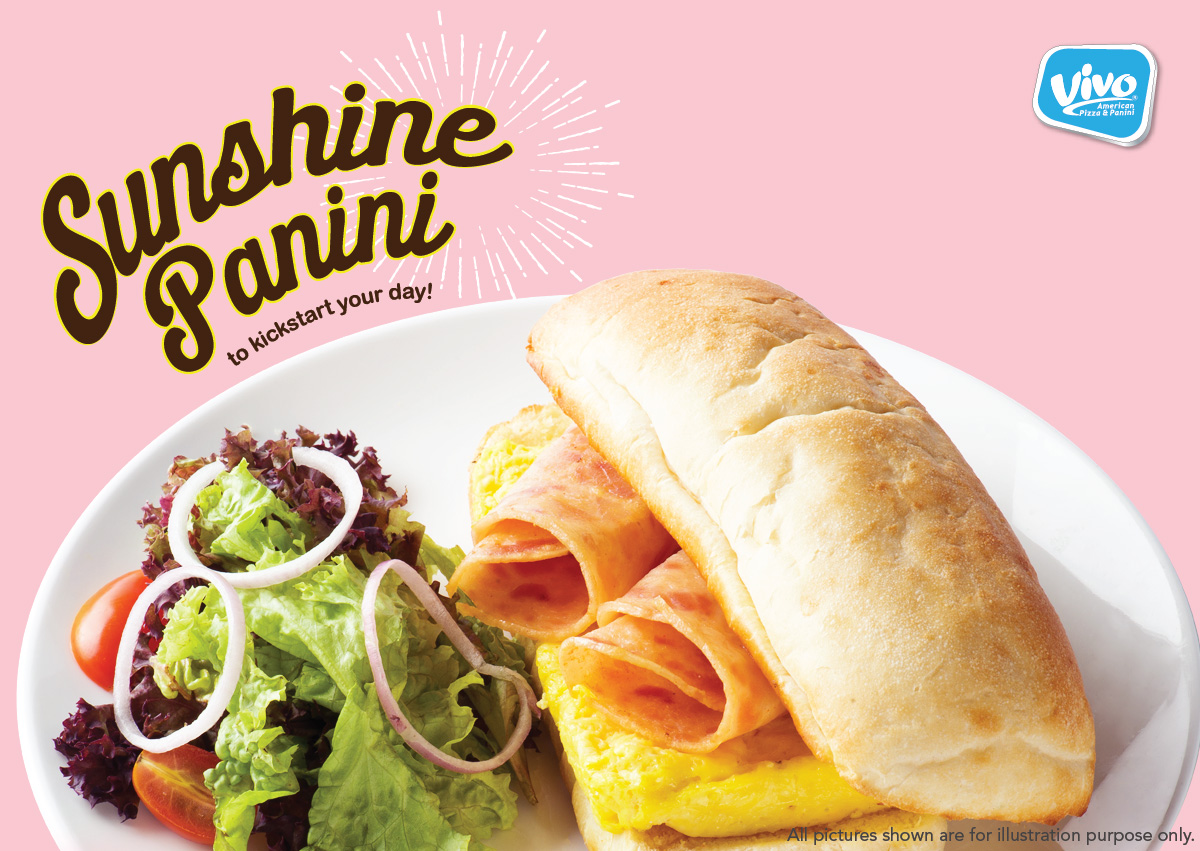 Sunshine Panini 
Delight your sense with home-style panini creations.
homemade rustic Italian bread,
loaded with layers of egg slices & chicken sausage.